[et_pb_section admin_label="section"][et_pb_row admin_label="row"][et_pb_column type="4_4″][et_pb_text admin_label="Text" background_layout="light" text_orientation="left" use_border_color="off" border_color="#ffffff" border_style="solid"]
If you only read one article I've written, please let it be this one. My second feature in this weekend's New York Times is on a subject very dear to my heart: a Personal Journeys piece on the rapidly vanishing history of Hyderabad, the city in India where my family is from. Wait for it in the weekend's paper, or just read it here. I'd love to hear what you think!
Update: this story won Gold for the category Personal Comment in the Society of American Travel Writers' Lowell Thomas Awards.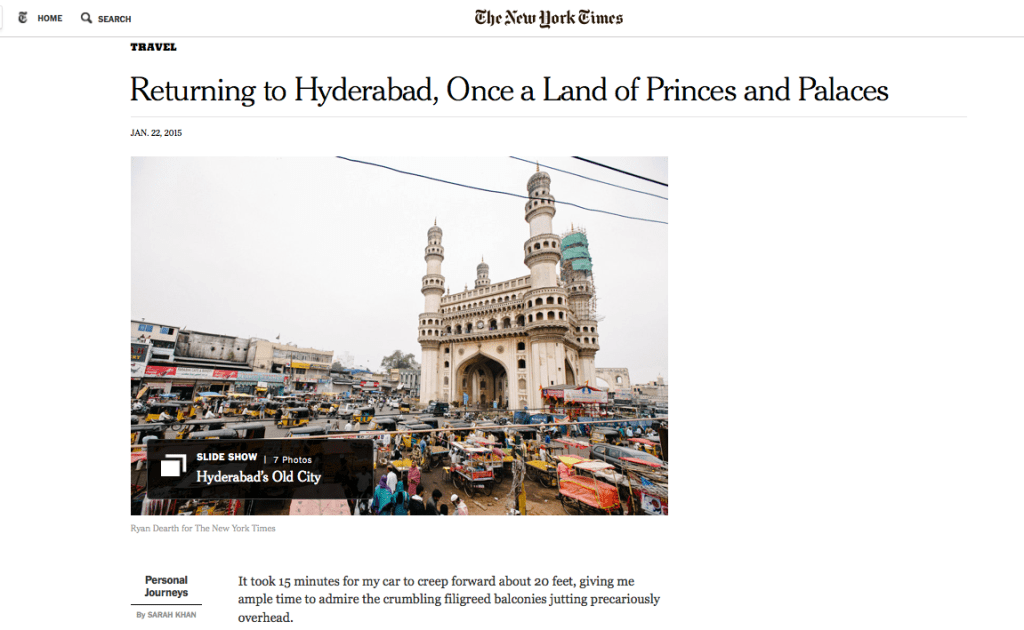 [/et_pb_text][/et_pb_column][/et_pb_row][/et_pb_section]