Award-winning travel writer Sarah Khan has lived in five countries on three continents (Canada, Saudi Arabia, India, the US, and South Africa). Previously, Sarah was an editor at Travel + Leisure and Gotham magazines in New York City; these days, you can find her byline in The New York Times, The Wall Street Journal, Condé Nast Traveler, Saveur, Food & Wine, Surface, Vogue India, Virtuoso Life, and many other titles.
Follow her on Twitter and Instagram @BySarahKhan to discover #whereintheworldissarahkhan.
Save
Read about the colorful Bombay Sweet Shop in the new issue of WSJ Magazine.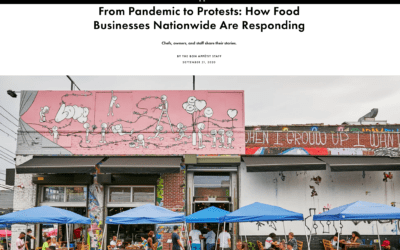 I interviewed the owner of Mumbai's new café Subko about how the pandemic and the monsoon have impacted the fledgling business.
I interviewed Latif Nasser, host of Netflix's science documentary Connected, for Condé Nast Traveler.
#whereintheworldissarahkhan?