[et_pb_section admin_label="section"][et_pb_row admin_label="row"][et_pb_column type="4_4″][et_pb_text admin_label="Text" background_layout="light" text_orientation="left" use_border_color="off" border_color="#ffffff" border_style="solid"]
How much has tourism changed in the past 30 years? In South Africa, the industry was a world away from what it is today: for one, it was heavily white — 1987 was in the final years of apartheid, after all. For its 30th anniversary, Condé Nast Traveler took a look at Six Places You Wouldn't Have Recognized 30 Years Ago — and I reported on South Africa, then and now. Read it here.
I also participated in the Travelogue podcast with CNT editors to talk about this topic. You can listen to that conversation here.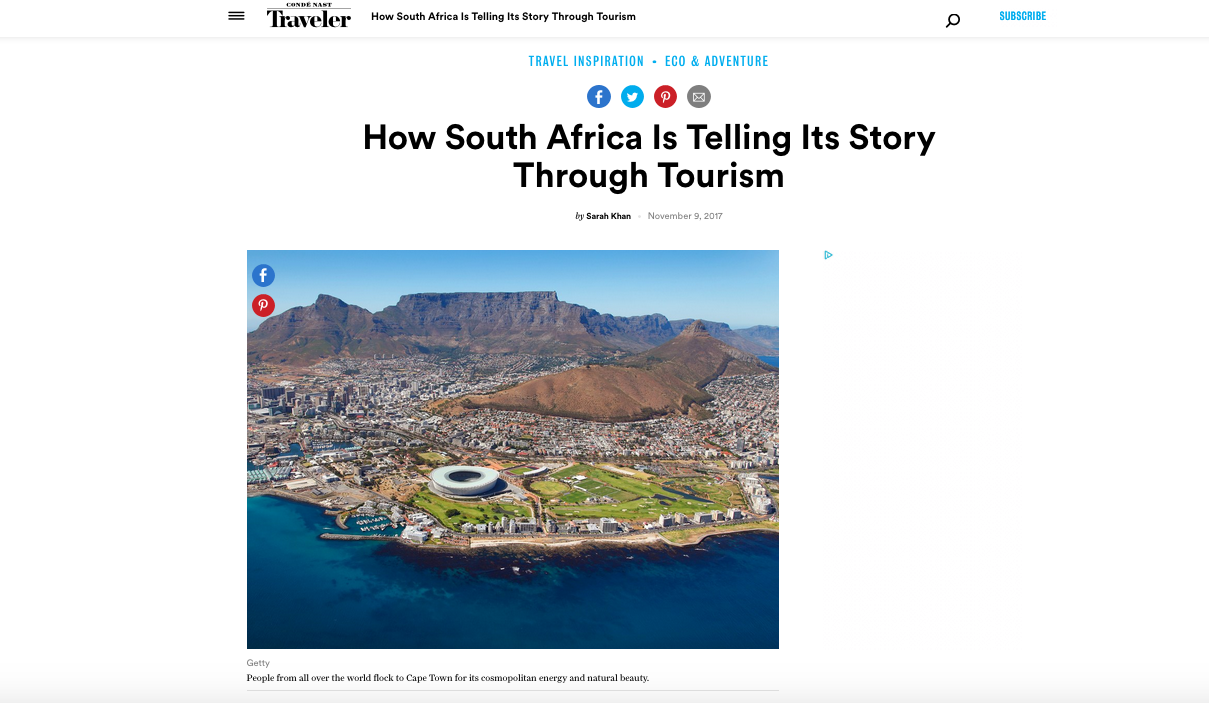 [/et_pb_text][/et_pb_column][/et_pb_row][/et_pb_section]